In need of HR advice for your business? 
STANISLAUS COUNTY WORKFORCE DEVELOPMENT
has provided thousands of businesses with the tools needed to succeed.
We are the experts in: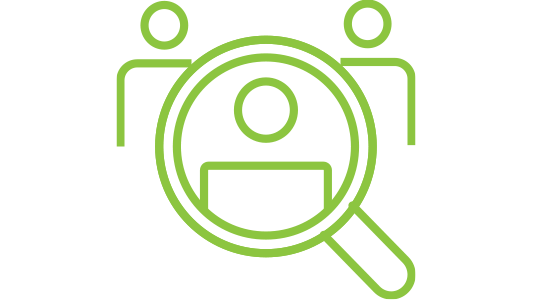 TALENT
Connect to skilled & qualified job seekers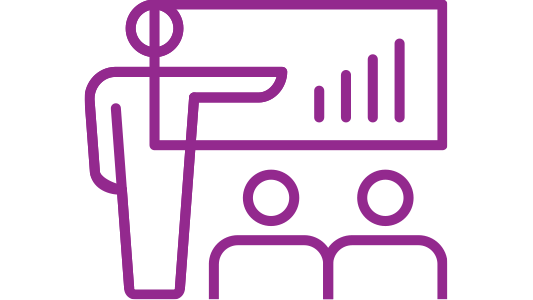 WORK EXPERIENCE
Internships, trainings and education services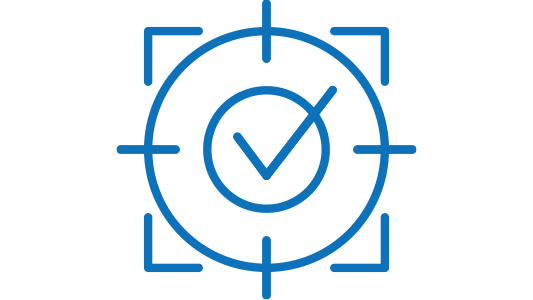 LAYOFF AVERSION
Assistance for business closures and those terminated from employment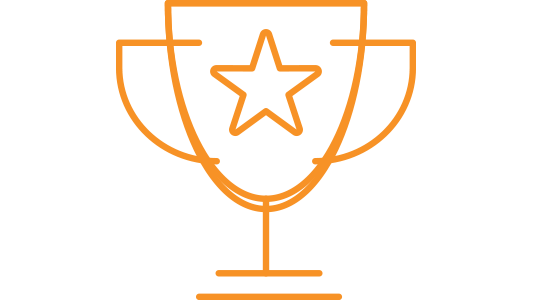 LABOR MARKET
Access to customized labor market research and business resources
Business Services strives to build a skilled workforce that supports local businesses to meet hiring goals, lower training costs and maintain a competitive edge. Stanislaus County Workforce Development specializes in research, reporting and labor market information to understand the needs of the businesses in our community to better provide services. Our Business Services team is available to assist you by phone at 209-558-HIRE or by email at business@stanworkforce.com
For marketing job orders, labor market research information, training information or any other inquiries, fill out the "Connect with Business Services" form!
SCWD offers a variety of work-based learning opportunities that are designed for planned, structured learning experiences and take place in a workplace for a limited period of time. These learning experiences may be paid or unpaid, and can be arranged with the private for-profit sector, the non-profit sector, or the public sector.
Paid learning opportunities may be subsidized up to 100 percent and the length of the work-based learning can vary depending on customized objectives, skills to be gained, quantity of work available with the employer, and availability of funding. SCWD remains the employer of record for the duration of the work-based learning agreement period. Agreement periods can range from 4 weeks up to 26 weeks and participants are limited to no more than 29 hours per week on the job.
Employee and employer eligibility requirements do apply.
SCWD offers training programs that are designed with the intention of providing skill development for new hires (On-the-Job Training) or for up-skilling newly-hired or incumbent workers (Customized or Incumbent Worker Training) depending on the specific needs of the business.
These training opportunities are designed with wage reimbursement or share-of-cost components for the employer, depending on the training program being utilized, and are offered for in-demand occupations only within Stanislaus County.
Employee and employer eligibility requirements do apply.

Sector Strategies is a collaboration between businesses and the local workforce board, community partners and educational institutions to identify and build upon strategies for businesses in the sectors of healthcare, warehouse/logistics, manufacturing, agriculture and underserved businesses. Sector Strategies is designed to address skill gaps and develop a strong pipeline of talent. Through this initiative, SCWD purposes to build up the local workforce and contribute to a healthy local economy.
Available Sectors:
Healthcare 
Warehouse/Logistics 
Manufacturing 
Agriculture
Construction (Coming soon)
Underserved Businesses- Stanislaus Equity Partners
Access to the CalJOBS Online Job Board will highlight your company's open positions
Referral of qualified candidates who obtained training services
Assistance to with businesses that experiencing layoffs and assist laid off employees
Assistance with filing for the Work Opportunity Tax Credit
Access to eSkills that lets hiring and training managers configure tests from an extensive library
Access to ACT WorkKeys assessments that measure foundational skills required in the workplace
Contact SCWD Business Services at 209-558-HIRE for more information
Marketing for current job openings at local businesses
Layoff Aversion services to guide employers & employees
Assistance with labor market information and current Stanislaus County projections
Contact SCWD Business Services at 209-558-HIRE for more information
Need HR Advice? Get it on demand by calling 888-203-0734
Monday-Friday | 8:00am - 5:00pm PST